Pete Seeger FDC is surprise in post office box
Every once in a while I find a completely unexpected surprise in my post office box, and such was the case when I checked last Friday. It's a Pete Seeger first day cover from a regular reader in Pennsylvania.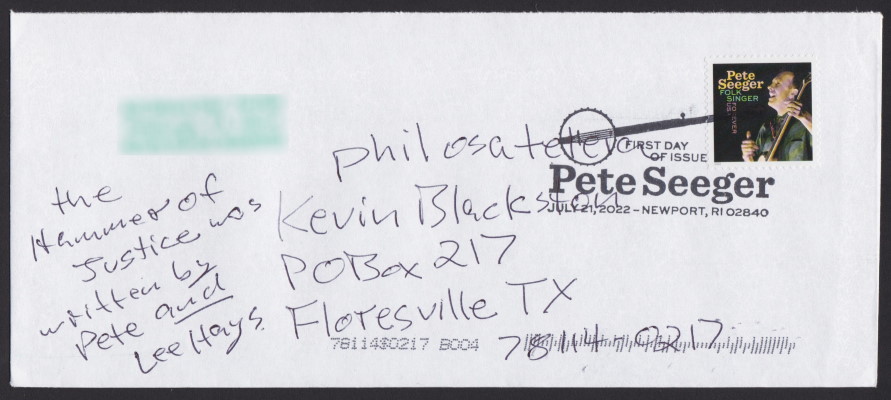 Seeger (1919–2014) was an American folk singer and activist. The July 21 first day cancellation from Newport, Rhode Island, features the silhouette of his trademark banjo.
Thank you to the reader who was kind enough to think of sending the cover my way!
Published 2022-08-01