Package wrapped in postcards and stamps
Last week, I received a package from my mail art friend Marguerite K. She mailed a children's book for Hadassah to us, and as usual, did so with great style!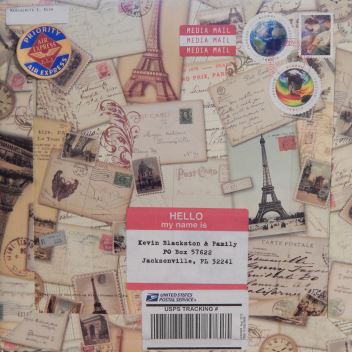 I have no idea where Marguerite came up with this wrapping paper, but it is perfect for a collector like me. Cool stuff!
Published 2014-12-21