Oklahoma Bicycle Local Post issues star stamp
It's not often that I can stump Google, but as of this writing, the search engine has nothing to offer concerning a first day cover that I received late last month. The envelope postmarked in Oklahoma City, Oklahoma, on January 22 bears a copy of a $1 Oklahoma Bicycle Local Post stamp featuring a star with the number 46 inside—an obvious reference to Oklahoma's status as the 46th state to join the Union.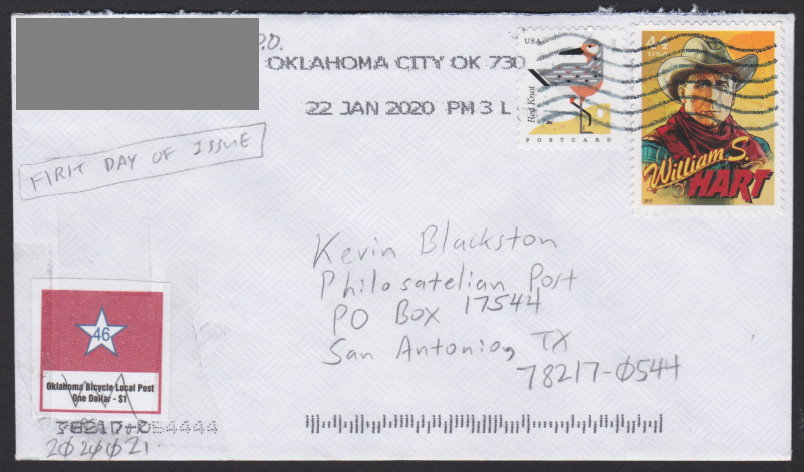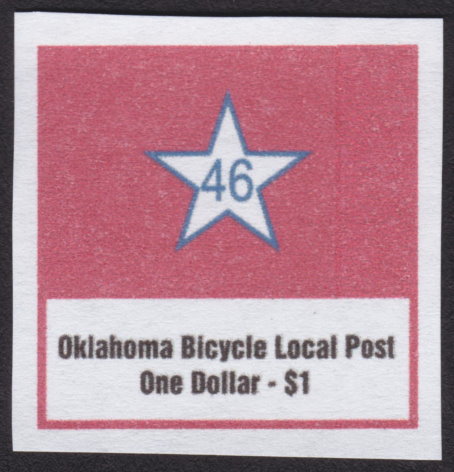 The sender, whose return address I've obscured for privacy purposes, included a small sampling of stamps but no note or other information. Although it seems obvious that Oklahoma Bicycle Local Post is a private local post, I have not found any references to it online, so that's about all I know at this point. I've written a reply to the sender, and if I receive a response, I'll share further details here.
Published 2020-02-06 Last updated 2020-02-29