Jefferson Territory Ghost Post issues two new stamps
Jefferson Territory Ghost Post, the successor to Colorado Ghost Post of the 1970s, on July 1 issued two new local post stamps.
The first of the self-adhesive stamps pictures The Wall That Heals, a ¾-scale replica of the Vietnam Veterans Memorial. Jefferson Territory Ghost Post's Ghostmaster General, Rusty Morse, says that the photo on the stamp was taken while the wall was in Arvada, Colorado, in June 2019.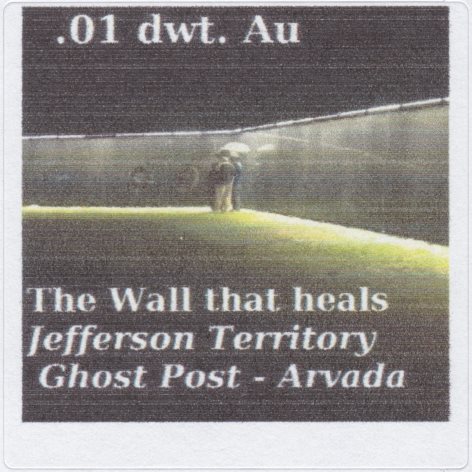 The second stamp pictures Jefferson Territory Ghost Post's guard dog, Lily, along with the text "On Guard." Although the picture used on the stamp depicts Lily at a younger age, Morse notes that she is now a five-year veteran in her role.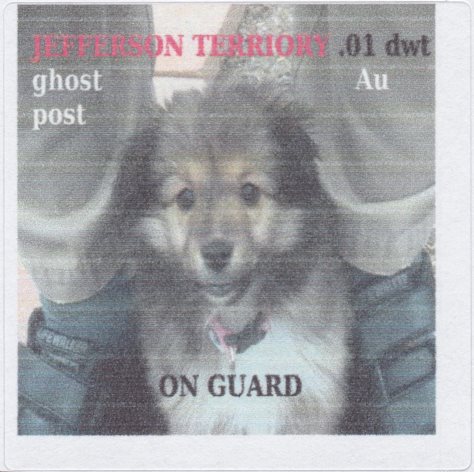 Both of the stamps are denominated in pennyweights of gold, each having a face value of .01-dwt Au.
You can read more about Colorado Ghost Post and subsequent revivals of that local post service on the Rusty's Maps Projects page.
Published 2019-07-08