FINCA envelope shows off pseudo postal markings
There wasn't much in the mailbox today, but an envelope from the non-profit FINCA caught my eye due to how it was decorated.
The front of the envelope bars a red and blue border that's evocative of the air mail envelopes of old.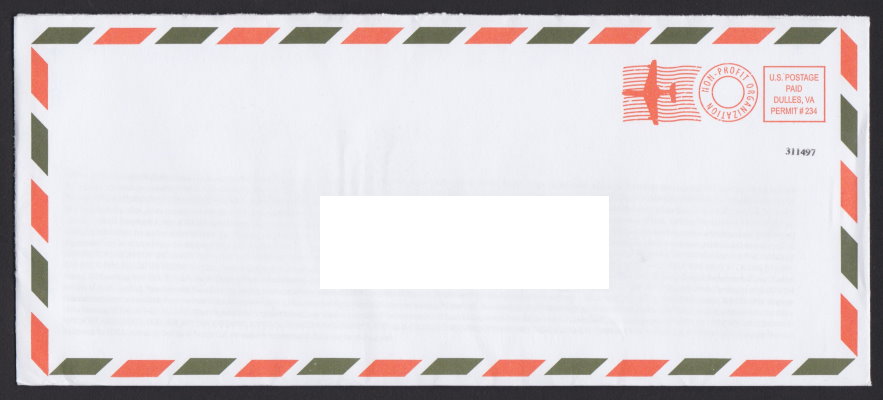 But it's the back of the cover that really caught my attention. It bears pseudo postal markings intended to appear to originate in Brussels, Berlin, New York, Cairo, and Indonesia.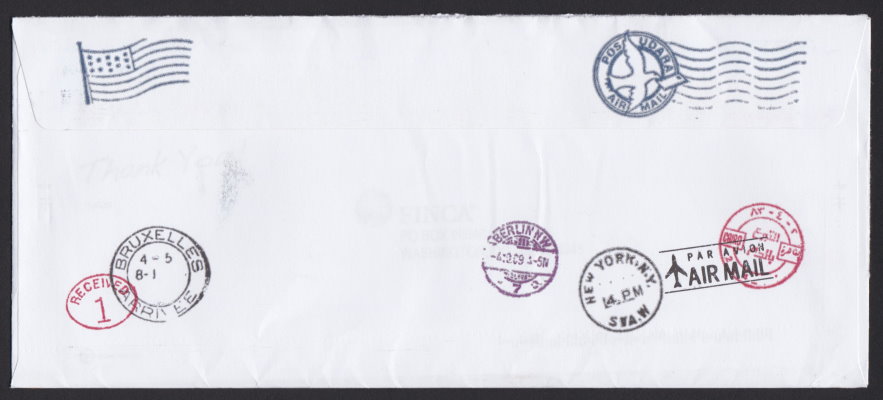 I don't know if the designer of the envelope had a particular interest in postal markings or philately, or if he or she ran across images of various postmarks somewhere and thought they would just look pretty, but either way, I have to admit that the end result caught my attention.
Published 2020-11-09