Feeding America business reply envelope goes all orange
Yet another business reply envelope with preprinted stamp-sized images has arrived in my mail box! The latest fundraising mailing I received from Feeding America contained an orange envelope with images bearing fruit—perhaps apples or peaches though the artwork is too small for me to say for sure—a vase containing flowers, and a tree-lined stream or pond.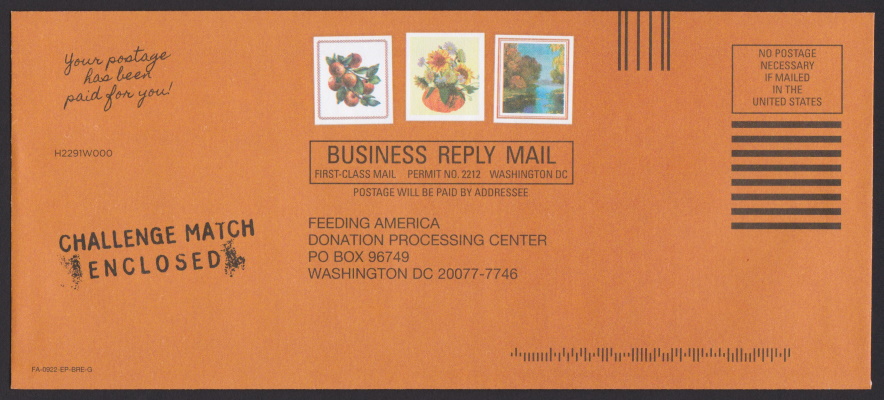 In case you missed it, this is the second BRE with preprinted images on it that I've received from Feeding America; the first showed up in the spring.
I'm still not sure exactly how to categorize this sort of thing. Ephemera, to be sure; these business reply envelopes were obviously not intended to be collected. But cinderellas? Perhaps. Or maybe cinderella postal stationery since the designs are printed directly on the envelope itself rather than being distinct lables affixed to it.
Published 2022-09-20