Como Park Post releases overprinted postal card
My workload has been absolutely brutal over the past few weeks, and as a result I haven't posted a great deal here on my website, but I did want to share an image of a postal card that I received in the mail recently from Tom B. of Como Park Post.
Tom previously operated Falcon Heights Local Post, and recently decided to overprint remainders of a Falcon Heights Local Post postal card that he previously prepared. The brown "reply card" design bears the overprint "COMO PK POST" in three lines. Tom tells me that 37 copies of the card were overprinted.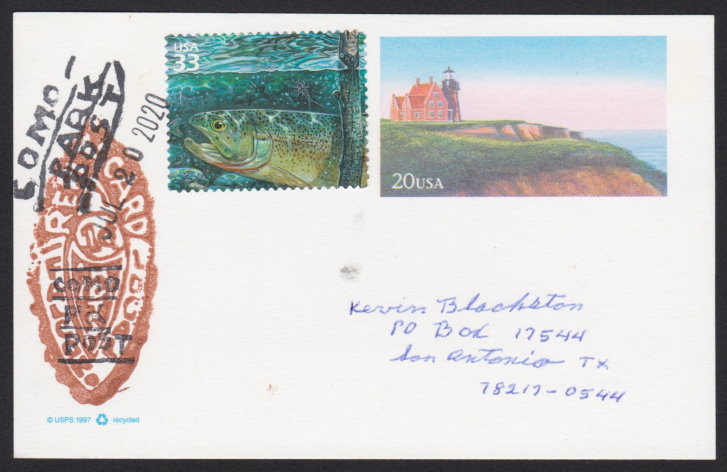 Postal stationery from a private local post is highly unusual, and overprinted postal stationery from a private local post is virtually unheard of; in fact, I can't recall ever running across anything quite like this in the past.
Published 2020-08-06 Last updated 2020-08-07