Como Park Post issues Vincent van Gogh stamp
Minnesota-based Como Park Post on March 30 issued a local post stamp commemorating the 170th anniversary of the birth of the famous painter Vincent van Gogh (1853–1890). The 3¢ local post stamp features an imitation of Van Gogh's The Starry Night, which he completed in 1889 only about a year before his death.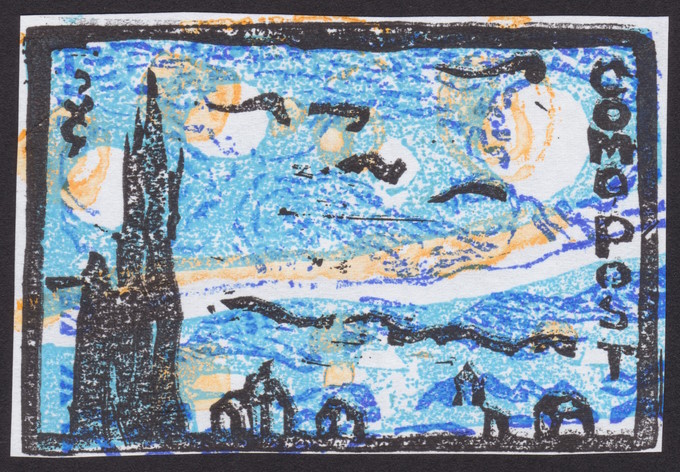 What's really impressive about this is that Como Park Post operator Tom B. carves by hand the blocks he uses for printing his stamps!
Tom also shared a copy of an official seal printed on the backing liner for the self-adhesive stock on which it was printed instead of on the paper portion of that stock.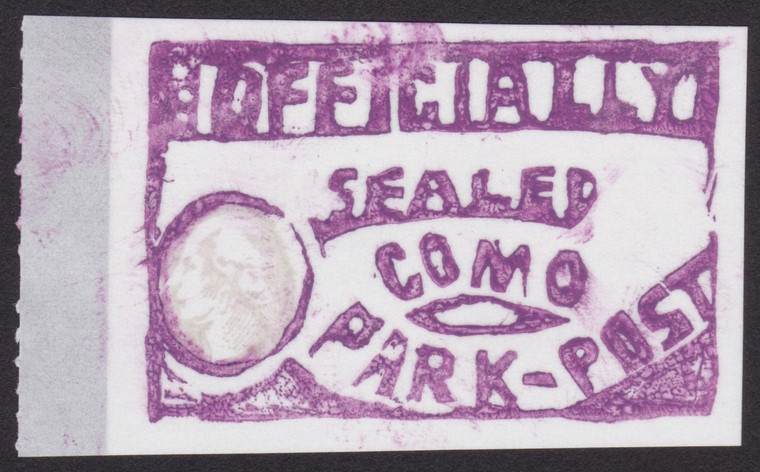 This is without question an error, but I have no idea how common it is compared to the "normal" version of the seal. It does seem extremely unlikely to be found in used condition since a separate adhesive would have to be used to make it adhere to any surface.
Published 2023-04-16