Como Park Post issues 5¢ stamp produced from recut die
My most recent trip to check my post office box resulted mainly in me bringing home a stack of non-profit fundraising mailings that were for the most part of little philatelic interest, but there was one local post stamp awaiting me: a 5¢ Como Park Post stamp from Tom B.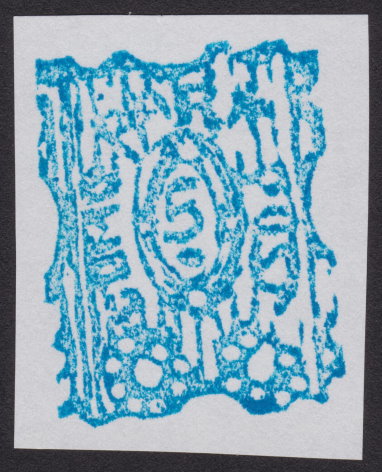 A written note on the back of the blue stamp identifies it as originating from a recut die. Although many modern local post stamps were at one time created in a similar manner as Tom's, most these days, including my own Philosateleian Post stamps, are designed and printed using a computer.
Although Como Park Post's stamps may not be quite as "slick" in appearance, there's a special skill involved in creating something like this by hand, and it's nice to see an example of the old methods still being used.
Published 2020-08-16