Boys Town holiday mailing features four stamp-sized designs
Boys Town has begun their holiday fundraising for the year, and the business reply envelope included in a packet that I received last week has four more preprinted "faux" stamp designs with Christmas themes.
The designs include a wreath and angel (faith), a child at a window (hope), two children in front of a mantel (love), and two children walking along a snowy path (believe).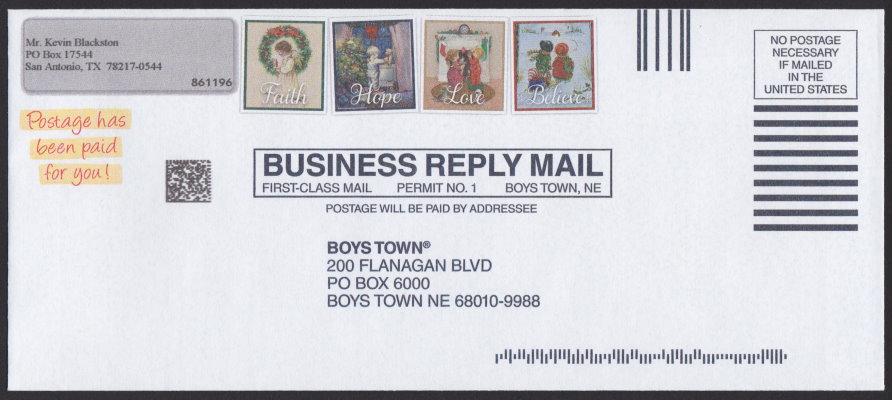 I think the images used for these particular designs are perhaps a bit busy for the size at which they were printed, but they are colorful and might catch the eye of an average recipient.
Update (2019-10-28)
Upon returning home from a couple of weeks out of town, I found a new Boys Town mailing in my post office box, and inside was another business reply envelope. This cover reuses three of the four preprinted designs from the previous BRE that I received in September, but they are carefully aligned instead of slightly rotated as on the first envelope.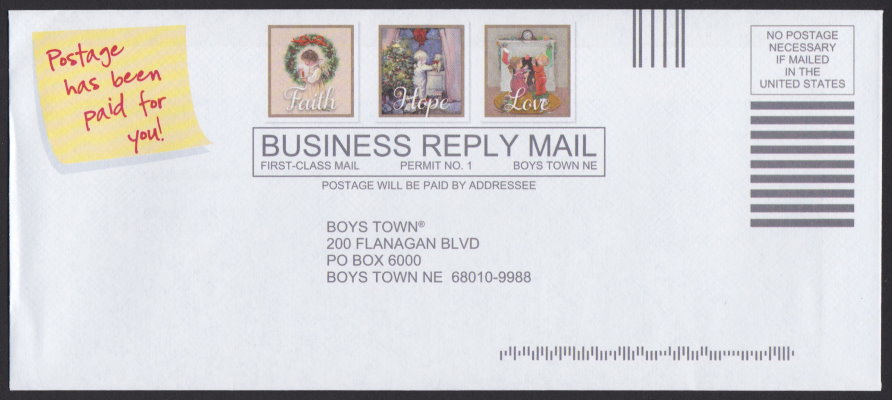 This is the first time that I've seen Boys Town reuse any of their faux stamp designs. We'll have to wait and see if it happens again.
Published 2019-09-29 Last updated 2019-10-28