DAR Parcel Fragment
Some used examples of the American Indian stamp generate more questions than answers. The parcel fragment illustrated here is one of those examples.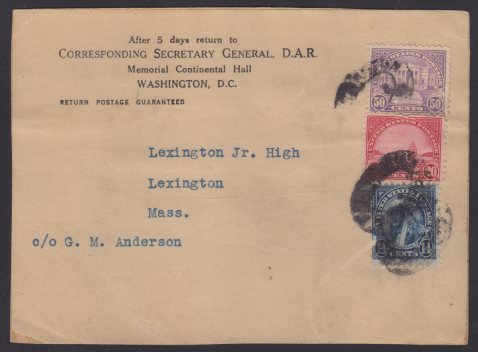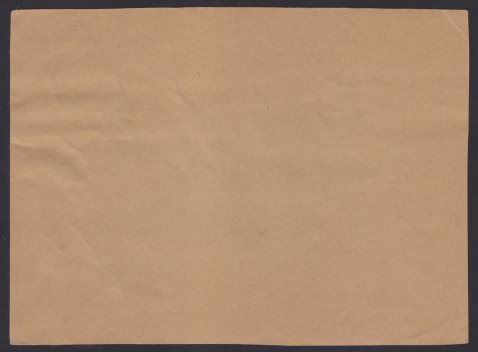 The label indicates the package was mailed from the office of the Corresponding Secretary General of the Daughters of the American Revolution in Washington, D.C., to G.M. Anderson at Lexington Junior High School in Lexington, Massachusetts, and it bears three stamps: the 14¢ American Indian stamp, a 20¢ Golden Gate stamp, and a 50¢ Arlington Amphitheatre stamp, all from the rotary press printings of 1931. The 14¢ and 20¢ stamps were not issued until September 8, 1931, so the package could not have been mailed any earlier than that date.1
Unfortunately, this fragment has only Washington, D.C., mute cancels. Without a dated cancellation or other markings, it is not possible to determine exactly when the package was mailed or identify exactly what rate the stamps covered.
The above parcel fragment is this exhibit's last use of the rotary press printed 14¢ American Indian stamp, and brings to a close the United States portion of the display. Next, we will turn our attention to the U.S. stamps overprinted for use in the Canal Zone.
Next: the Canal Zone stamps
References
Snee, Charles, ed. Scott 2012 Specialized Catalogue of United States Stamps & Covers. Sidney, Ohio: Scott Publishing Co., 2009.
Published 2018-06-17 Last updated 2021-01-17