Imperforate Cover
Like the previous cover bearing the perforated Marshall Islands 14¢ American Indian stamp, the next example is completely philatelic in nature. The editor prepared the cover and mailed it to the Majuro, Marshall Islands, postmaster in early 2010.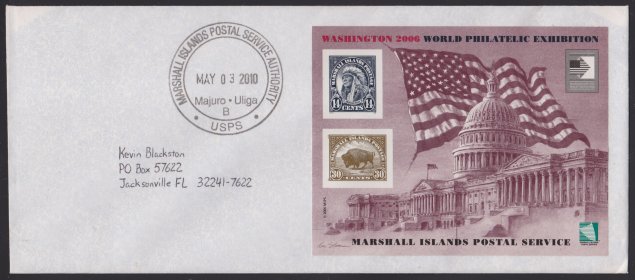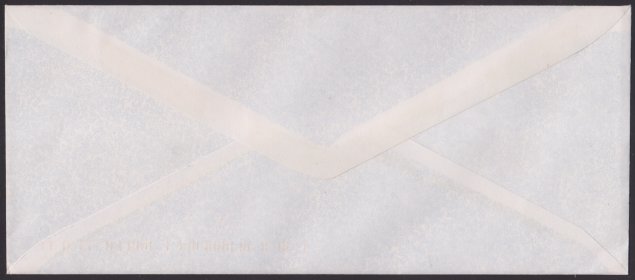 This envelope bears the souvenir sheet issued for the Washington 2006 World Philatelic Exhibition, which contains imperforate copies of the 14¢ American Indian and 30¢ bison stamps.1 When the envelope was postmarked on May 3, 2010, for its return trip to Jacksonville, Florida, the sheet paid the correct amount of postage. Had the sheet been used at the time it was issued, it would have slightly overpaid the first class rate.
Next: the non-stamp extras
References
Information about Washington 2006 World Philatelic Exhibition Souvenir Sheet. Unicover Corporation. Accessed 1 Sept. 2010.
Published 2018-06-17